3D animation and plans of your design project, an amazing realism
Fundamental stage of all projects, our designers will, depending on your land, the surface, often your budget, offer you 2D, 3D plans and even animations adapted to your requirements. Our detailed plans can easily be followed by the construction companies with whom we will collaborate during the construction phase. Either way, we will best integrate your Pumptrack or BMX Track on its installation site.
Our Pumptrack and BMX Track construction company will be your satisfaction guarantee for the construction of the project that is so important to you. Here are some examples of a project that MyTracks carried out from design to delivery: Montevrain's Pumptrack, 2nd largest Pumptrack in Europe.
Montevrain's Pumptrack 3D plan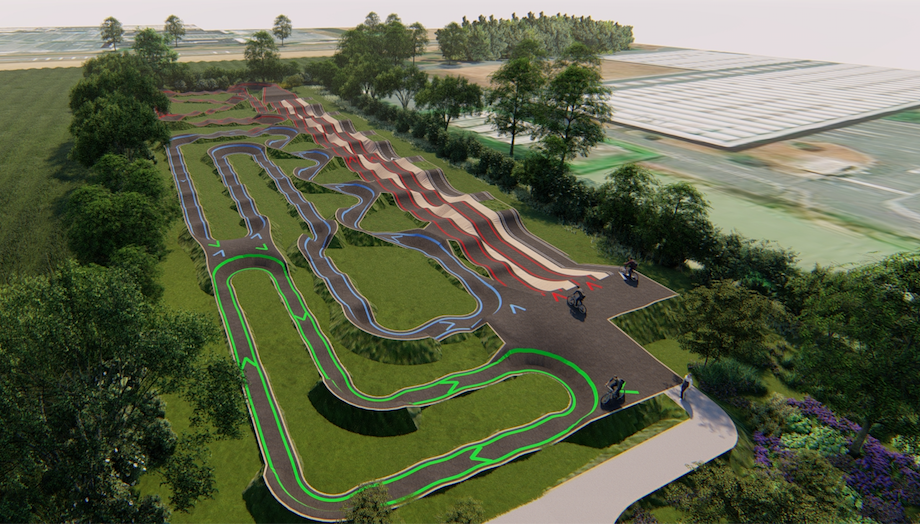 Montevrain's Pumptrack Skyview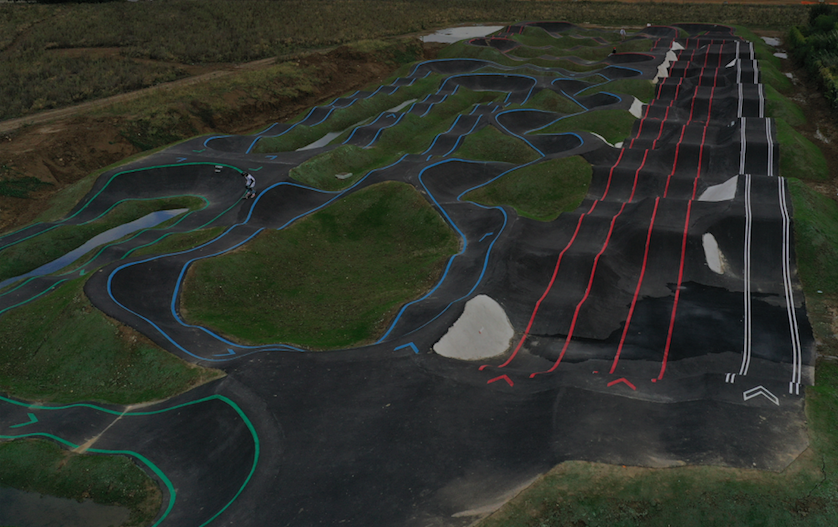 Montevrain's Pumptrack construction time laps