Pumptracks builder and BMX Tracks builder expert
La conception
Avec l'implantation, la réalisation des plans, la modélisation vidéo 3D, le calcul des besoin en matériaux.
La construction
Conducteurs d'engins, nous allons nous charger du premier mouvement de terre à la pose du dernier grain de revêtement!
L'entretien
Une piste de BMX demande un minimum d'entretient. MYTRACKS peut si vous le souhaitez s'en charger..
Conception
Withe the layout, the realisation of plans, 3D video modelings, the calculation of material requirements.
Construction
Machines operators, we will take care of the first movement of land til the last grain of pavement.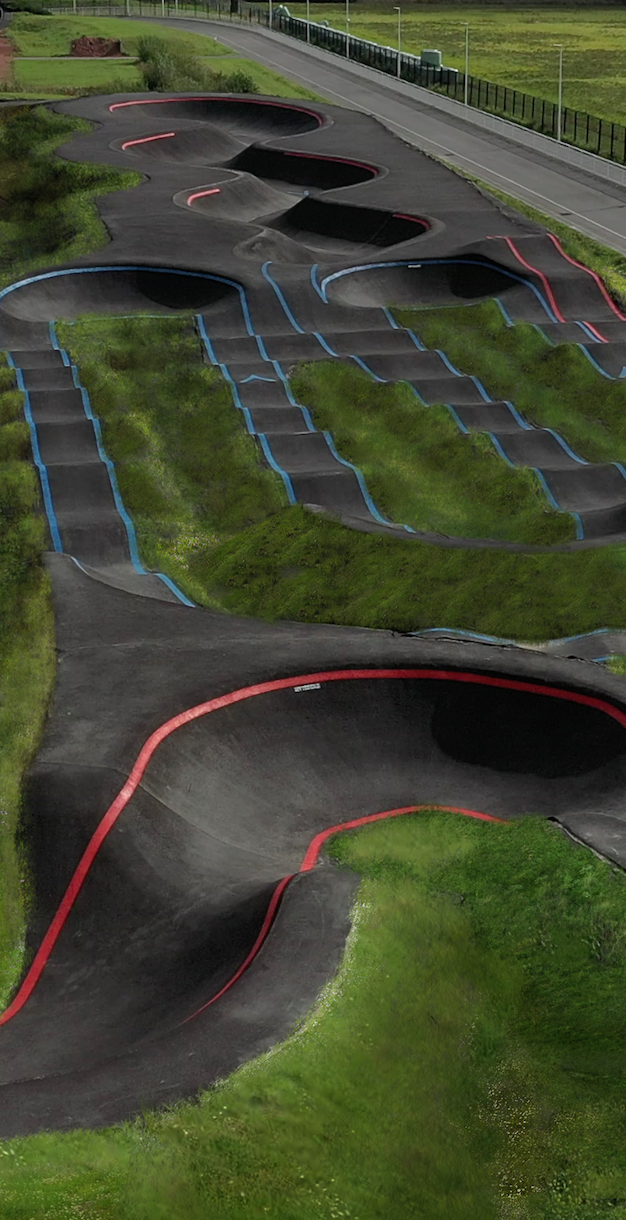 MyTracks Pumptracks Builder
Do you want to equip your city, your club or even your park with a real Pumptrack? MyTracks Pumptracks builder will support you in the conception, drawing plans, the construction and even if you wish it, the Grand Opening of your project.
A Pumptrack is a versatile asset
The Pumptrack is a succession of bumps and banked turns, embellished with jump tables and/or transferts. The particularity is that there is no need to pedal, because we use the track to pump thanks to the action of arms and legs (flexion/extension). The asphalt coating allows access to many sports, such as BMX, Skateboarding, Longboards, rollerblades or even scooters. Increasingly popular all over the world, the vast majority of pumptracks are free access and mostly to all ages and levels. They are therefore a real asset to meet young and old, beginners or experts!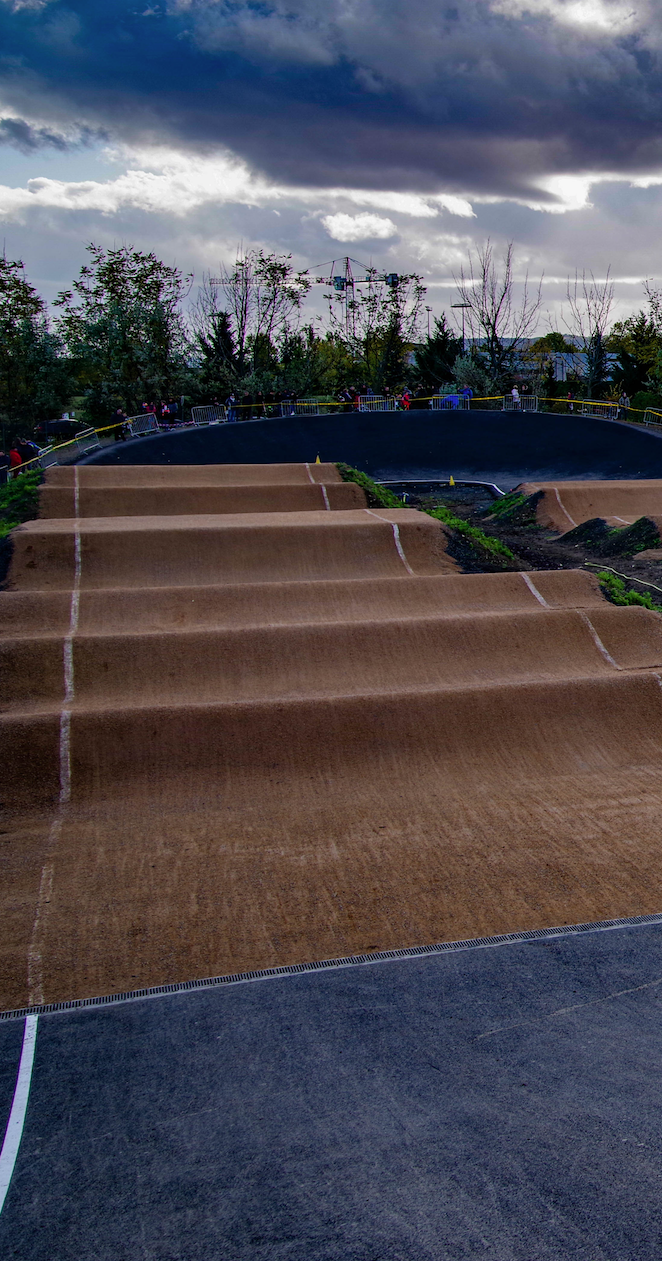 MyTrack BMX Tracks Builder
BMX race is a race between eight pilots who must cover a distance of 340 to 400 m. The track has the particularity of being stern with bumps which either jump or roll up the bike on the rear wheel (manual). It is a spectacular and acrobatic sport requiring physical qualities such as speed, power, explosiveness and endurance. This discipline in its supercross version, became an Olympic discipline for the first time during the 2008 Beijing Olympics.
Almost everywhere, the discipline is managed by
a Federation with many licensees
. From department championship to World championship, each
BMX track
corresponds to specifications and undergoes a heavy homologation process.
The BMX track
is the federated version and the logical continuation of a
Pumptrack
.
Whether your project is local, national or international in scope, MyTracks is once again involved in the design, construction and maintenance.